"Cognitive Techniques and Innovative Management Strategies to
Enhance Corporate Sustainability, Resiliency, and Agility"
Moderator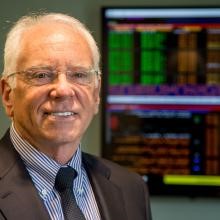 Reggie J. Caudill, Dean, Martin Tuchman School of Managmement, NJIT
Dr. Reggie J. Caudill is currently the Dean of the School of Management at New Jersey Institute of Technology (NJIT) and the Panasonic Chair of Sustainability. He received his Ph.D. degree in Mechanical Engineering from the University of Minnesota and earned a B.S. in mechanical engineering and M.S. in engineering mechanics from the University of Alabama.
Dr. Caudill has over 30 years of experience in research related to industrial ecology, sustainability and industrial systems, with over $10 million in research funding since 1990 including a recently funded million-dollar grant from PSE&G bringing advanced energy efficiency and sustainability techniques to New Jersey industry.  A significant aspect of his teaching and research has focused on dynamic systems analysis, simulation and data-driven decision making in industrial and management systems, including design for environment, production operations and corporate sustainability. 
Panelists

Dr. Kumar Bhaskaran, IBM T.J. Watson Research Center
Dr. Kumar Bhaskaran is a research scientist in industry solutions, systems and technologies and is currently the global leader for Finance Industry in IBM Research. His current areas of focus are in applying AI, Blockchain, IoT and Quantum Computing to the Financial Services Industry. He has 30+ years of experience in leading R&D teams world-wide. More recently he was the Lab Director in Singapore and the Chief Strategist for IBM Research in the Growth Markets. He is a Mechanical and Industrial Engineer by training and has a PhD from Rensselaer Polytechnic Institute. More details on Kumar can be seen here https://www.linkedin.com/in/kbhaskaran
---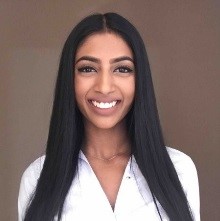 Shravanthi Budhi, Student, NJIT
Shravanthi Budhi is a second-year student studying business in finance and marketing at the Martin Tuchman School of Management. She is one of the five Avanade Scholars at NJIT and has been on the Dean's List for the past three semesters. She is the Senior Lab Assistant working in the Business Analytics Lab and works to promote the valuable opportunities and resources made available to students by MTSM. Her passion for enabling student success has allowed her to work with Salesforce for the past year to provide students with many more engaging opportunities and events to educate students about Salesforce and empower them to strengthen their skill set in the leading CRM platform. She is actively involved in various clubs and organizations on campus to further her involvement at NJIT.
---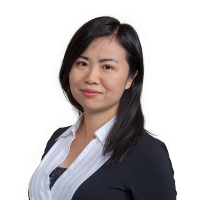 Yi Chen, Associate Professor Martin Tuchman School of Management, NJIT
Yi Chen is the Henry J. Leir Chair in Healthcare and an Associate Professor in Martin Tuchman School of Management, with a joint appointment in the Computer Science Department, at New Jersey Institute of Technology (NJIT). She is the Director for the PhD program in Business Data Science, and serves as a co-Director of Big Data Center at NJIT.  She received her Ph.D. and M.S. degrees from the University of Pennsylvania in 2005 and 2000, respectively, and received her B.S. degree from Central South University (China) in 1999.  Yi Chen's research provides cutting-edge technologies in big data analytics, machine learning, natural language processing and information discovery for applications in healthcare and business.
She has over 90 scholar publications. Her research has been supported by the Leir Charitable Foundations, National Science Foundation, Department of Defense, IBM, Google, and Science Foundation Arizona. Yi Chen is a recipient of an NSF CAREER award, an Excellence in Research Award at NJIT, a Best (Faculty) Researcher Award in Computer Science and Engineering in ASU, a Peter Chen Big Data Young Researcher Award, two Google Research Awards, and two IBM Faculty Awards.  Yi Chen served as an Associate Editor for seven journals, including IEEE Transactions on Knowledge and Data Engineering, the Proceedings of Very Large Databases, and INFORMS Journal on Computing. She was a General Chair for ACM SIGMOD 2012 conference.
---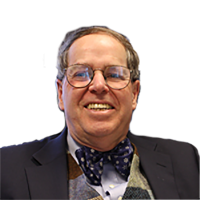 William Rapp, Research Professor, Martin Tuchman School of Management NJIT
Dr. Rapp is the first Henry J. Leir Professor of International Trade and Business at The New Jersey Institute of Technology's Martin Tuchman School of Management and Director of the Leir Center for Financial Bubble Research, recently editing a book on bubbles. He received his doctorate from Yale University in Economics as a National Science Foundation Fellow. His Masters degrees in Economics and Japanese Studies are from Yale and Stanford Universities, the later as a Ford Foundation Fellow. His Bachelor degree in Economics is from Amherst College, magna cum laude and Phi Beta Kappa. He recently received a JD from Pace with Honors and a LLM in Tax from NYU. His teaching and research focuses on international business, strategy, and financial institutions, especially using technology to gain competitive advantage. He has had an extensive international career in academia, business and government and joined NJIT after completing a year in Japan as a Fulbright Scholar. He also completed under a Sloan Foundation grant a book, Information Technology Strategies, published by Oxford Press.
He has written more than 100 individual and joint publications on various aspects of trade, international business, and corporate strategy plus presented many papers, given congressional testimony and public speeches on these topics.
---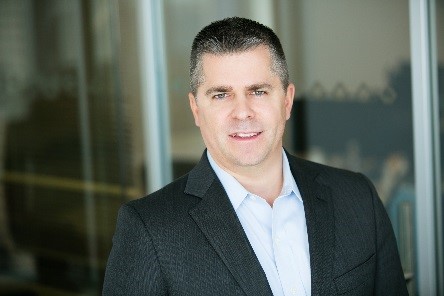 John Schwall, Co-Founder and COO, IEX
John oversees the full breadth of IEX's operations, including market operations, market quality, accounting, product development, information security, quality assurance, and talent management.
John's experience prior to co-founding IEX was centered around products for front-office trading functions. He was Global Head of Product Management at RBC Capital Markets, and held several related positions at Bank of America Merrill Lynch. Before joining Bank of America, John built experience in financial services at Grant Thornton and the Pershing Division of DLJ. John is Six Sigma certified