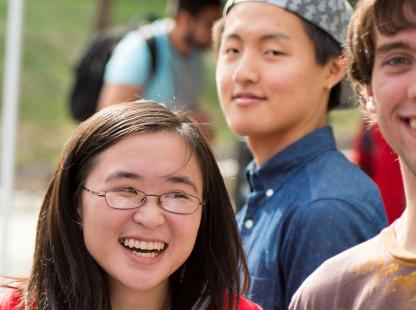 Student Clubs and Organizations
Business Clubs and Organizations
Business Masterminds
The purpose of the Business Masterminds Club is to benefit and support the NJIT community by introducing, exposing, and educating them on practical skills applied to and in the different aspects of  business across various sectors and disciplines (i.e. finance, marketing, accounting, entrepreneurship, management, and more). 
Meetings will include general discussion meetings, workshops and professional panel speaking/networking events with guest speakers.   
Business Masterminds Club Officers
President: Shana Dominique
Vice President: Murshidha JamalMohamed​
Secretary: Doucina Elqaisi​
Treasurer: Aliyah Mohammed
Faculty Advisor: Professor Steven Gomez
If you are interested in joining the Business Masterminds Club, contact our President for more information at businessclubnjit@gmail.com
Salesforce Student Group 
Student-led and run user group at NJIT's Martin Tuchman School of Management. Our mission is to support students as they learn the skills to get hired into the Salesforce ecosystem. We achieve this by providing Trailhead training tailored to a students career goals, mentorship, and networking opportunities with Salesforce professionals in the Salesforce Ecosystem. 
Salesforce Student Group Officers
President: Victor Pujades Garcia
Vice President: Shamil Hazim​
Secretary: Charis Hwang
Tresurer: Michael Pettesch
Faculty Advisor: Dr. Melodi Guilbault
If you are interested in joining the Salesforce Student Group, contact our President for more information at vp396@njit.edu
NJIT Investment Club
The NJIT Investment Club is a student-run association that is committed to educating its members about investing in the stock market and investing for the long term. By managing a real stock portfolio, students will be able to develop critical skills that will prepare them for the real world. Any student is welcome to join the club regardless of their abilities. For those members that are not familiar with investing, every semester the club teaches Investing 101, which is an introduction to the markets and principles of value investing.
NJIT Investment Club Officers
President: Milena Bajic
Vice President: Tomi Antoljak​
Innovation Acceleration Club
The IAC brings students together who want to focus on Innovation and the Commercialization of Technology. Each year the club has a focus project and in past years we have all learned how to do app development, conduct lean startup practices, and enhance commercialization of military technology in partnership with Lakehurst Naval Air Station. The club attracts students from throughout NJIT to create business-like teams with technical and business students working together. Both undergraduate and graduate students are welcome to join.
View the IAC website, or contact Dr. Michael Ehrlich, a club advisor, for more information.
Alpha Kappa Psi                  
Alpha Kappa Psi was founded on the principles of educating its members and the public to appreciate and demand higher ideals in business and to further the individual welfare of members during college and beyond. It is a unique, prestigious association of students, professors, graduates and professionals with common interests and goals. Alpha Kappa Psi provides valuable educational, friendship and networking opportunities.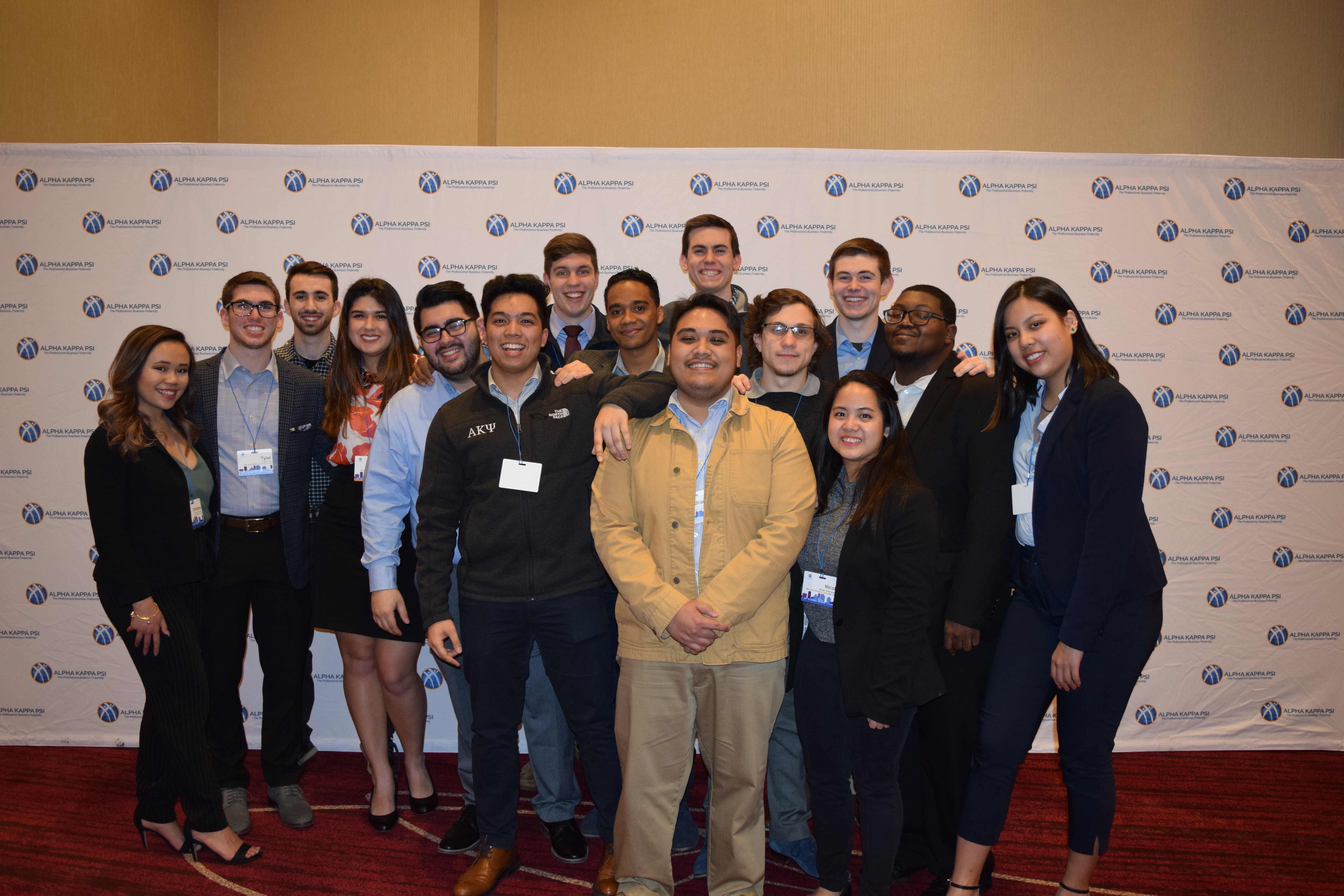 Alpha Kappa Psi Officers
President: Noah Hubert
Vice President of Administration: Jaime Siguenza
Vice President of Membership:  Greg Buys
Vice President of Alumni Relations: Jeremy Bedient
Vice President of Finance: Ramon Almonte
Secretary : Mathhew Kobilas​​
Project Manager: William Joe McCann
Master of Rituals: Olivia Adams
Warden: Jack Thompson
Historian: Kayla Mitchell
Beta Gamma Sigma
Beta Gamma Sigma is the international Honor Society for AACSB accredited schools. For membership requirements and meeting information, contact Michael T Sweeney at michael.t.sweeney@njit.edu, the MTSM Undergraduate Advisor. You can also visit the Beta Gamma Sigma website to learn more about the benefits of membership.
Our next induction ceremony will be held during the spring semester of 2017. Last year, NJIT inducted over 50 new members into their chapter of Beta Gamma Sigma at the Martin Tuchman School of Management Awards Ceremony. 
New York Society of Security Analyst (NYSSA)
Want to be a Financial Guru? You should join the NYSSA, NJIT Martin Tuchman School of Management Chapter. NYSSA is the New York Society of Security Analysts and our chapter aims to promote networking, outreach, and programming among students of finance and finance-related disciplines. You will be able to enjoy access to a unique and powerful networking platform, free events, value investing archives, and much more.
FA Research Challenge Team 
The CFA (Chartered Financial Analyst) Institute sponsors a competition each year where students from around the world are invited to present a professional-quality equity research report to a team of CFA judges. The winners from our region (NYSSA) around NYC go on to compete in the national and international levels.  The NJIT team is nominated by the finance and accounting faculty and has has been a local finalist (one of the final four teams) several times.  Past team members have gone on to Wall Street careers. 
If your GPA is greater than a 3.0 and you are in Finance or a Finance related discipline then please contact Professor Alan Yan at zyan@njit.edu. You can also use the link to learn more about NYSSA.