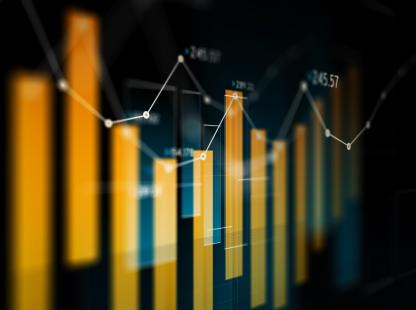 Concentrations
Concentration Options for Business Majors
Accounting Systems
The accounting concentration is for students who are interested in becoming Certified Public Accountants or working in the field of accounting. Accounting concentration courses include CPA eligibility requirements along with electives in international accounting and forensic accounting.  Students in this concentration will be encouraged to pursue internships in the field in order to apply the skills learned in the classroom and enhance their career prospects for the future.
Finance
The finance concentration focuses on financial analysis and risk measurement and the financial technologies and tools that analysts and managers use to make business decisions. Courses cover topics such as securities, risk management, financial statement analysis and international finance.  Recent NJIT graduates from our finance concentration are addressing the need in the financial services industry for IT savvy business analysts at companies such as JPMorgan Chase, UBS, and Prudential.
Fintech
The FinTech concentration focuses on financial technology, innovations and applications that aim to improve upon traditional methods of delivering financial services.  In addition to standard courses in finance, such as corporate finance and financial markets, it covers topics such as data-driven financial modeling, financial data mining and machine learning, financial data analytics with R/Python programming, and new innovations in the financial sector, including blockchain, bitcoin, P2P lending, etc. Students completing this concentration will be capable of financial data analysis and target careers in start-ups and traditional financial services companies.
Management Information Systems
The management information systems concentration focuses on the style and design of information systems that improve business effectiveness.  The technical component of the degree provides the skills to understand information systems and the management component of the curriculum teaches students to manage MIS projects and to understand how information systems are used to meet business objectives. Coursework includes programming languages, systems analysis and design, and applications of information technologies to business problems.  Some of our recent graduates have attained positions such as IS analyst or consultant and lead front-end developer at firms such as Accenture, Deutsche Bank and Dell.
Marketing
The marketing concentration covers topics from product development and management to consumer behavior, to international marketing.  Students also learn about marketing technology intensive products and services, which requires an understanding of how those products or services can help a business and an understanding of the technologies used in the product. Courses emphasize selling and promotion, product design and market research, and internet marketing.  Recent graduates with a marketing concentration work at companies, such as Devix Corporation, L'Oreal and Fujifilm.
Innovation & Entrepreneurship
The Innovation and Entrepreneurship concentration is a concentration within the MTSM's BSBU (120 credits)  that will help prepare you for careers where you will be commercializing new ideas into new business ventures and new business lines for existing ventures.  In addition to business fundamentals in accounting, economics, marketing, and management, students will learn about New Venture Management and Financing.